12-Step Guide For Creating A Family Garden Greenhouse
12-Step Guide For Creating A Family Garden Greenhouse
Green, fresh vegetables are becoming more and more popular with the public. But many home gardeners have trouble growing vegetables due to the size of their yards or homes. For these people, there is a solution.
In this article, we will discuss the basic components of a walk-in greenhouse and how to build one.
Introduction
What is Walk-in Greenhouse?
Walk-in greenhouse is a type of greenhouse that allows you to grow plants where growing outdoors would be realistic. It can be installed in any indoor or outdoor space such as a patio to give beginners and experienced gardeners alike an opportunity for year-round cultivation of plants. With our greenhouse, you can provide yourself with all of your fresh salads and other vegetables year-round no matter what the climate is outside. You can also use him to protect seedlings, and seedlings are also good.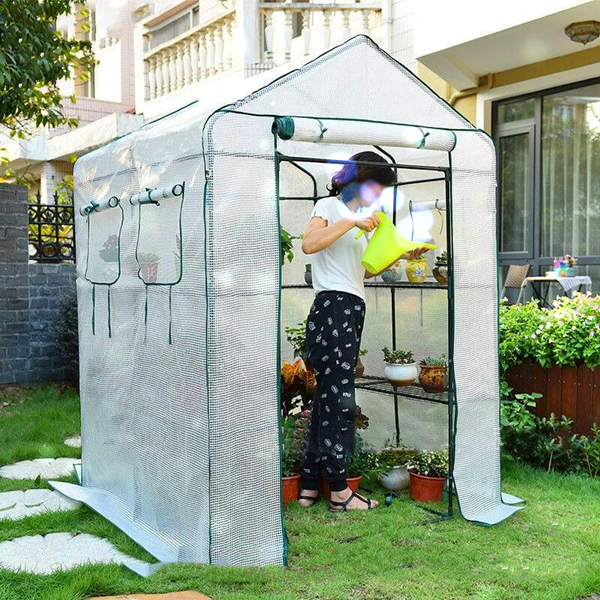 What are the Materials of a Walk-in Greenhouse?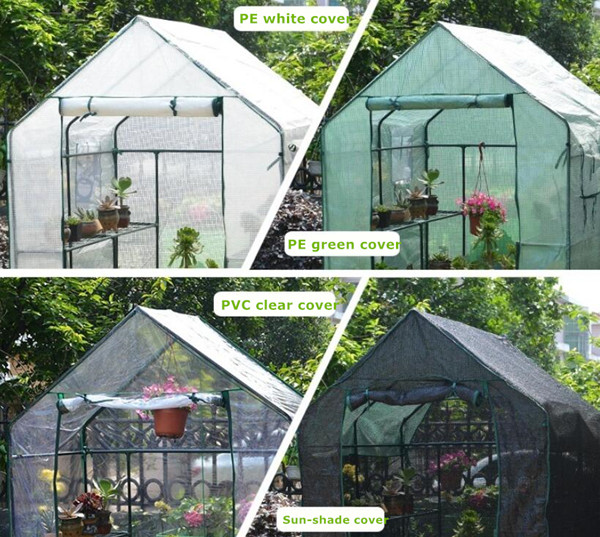 You can create this type of greenhouse using two main components: a frame and a clear plastic cover. The cover can be constructed from a variety of materials, but most people opt for plastic. The frame is made of wood or metal. It is usually about 57"(length) x 57"(width) x 77"(height). You can assemble this yourself or have it built by someone else, but it is a very simple structure that can be put together with basic tools and materials. The cover is usually made of PVC plastic or PE. The cover is applicable to the frame.
Different Types of Planting Greenhouses
There are 3 main types of walk-in greenhouses, such as:
Growing Tunnels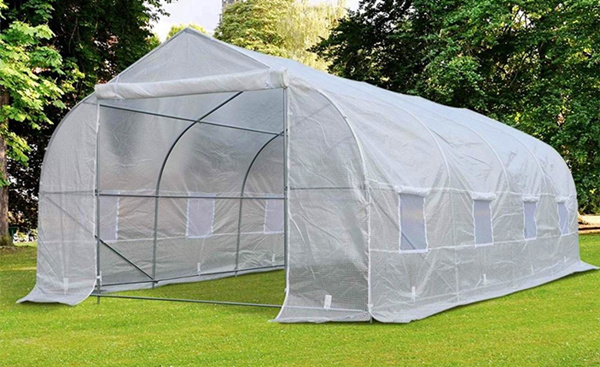 A growing tunnel is the simplest type of greenhouse, the top is rounded or gothic, Suitable for commercial, professional growers, or gardening enthusiasts with high product quality requirements. The width is 79" and 118", Depth from 78" to 236", Height is 79", The frame is composed of high quality galvanized pipes that won't sag over time, And the durable PE cover has a unique dual roll-up zipper door design, includes windows on 2 sides for light and airflow.
The plants are kept in pots that are placed inside the tunnel, but you can also place plants on the ground. They are usually high enough to keep plants secure and protect them from getting out into the weather outdoor.
Walk-in Greenhouses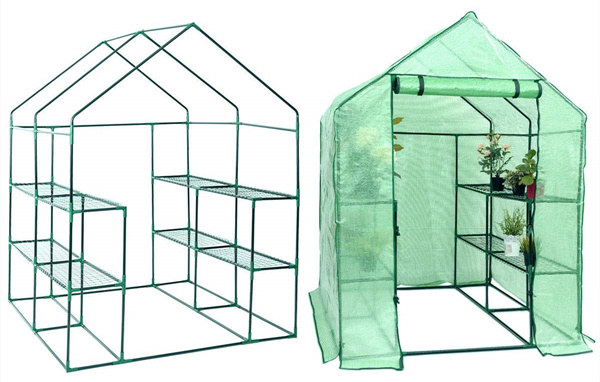 This greenhouse is one of the more common ones, suitable for families and gardening enthusiasts, the frame materials are powder-coated steel pipe, with many durable shelves, these shelves provide plenty of room for seedling trays, pots, or planters of anything you want to grow. and the cover with 1 door and some windows. It's a convenient option for any gardener in any growing seasons.
It is usually specification 57"(length) x 29"(width) x 77"(height) and 57"(length) x 57"(width) x 77"(height).
Mini-Greenhouses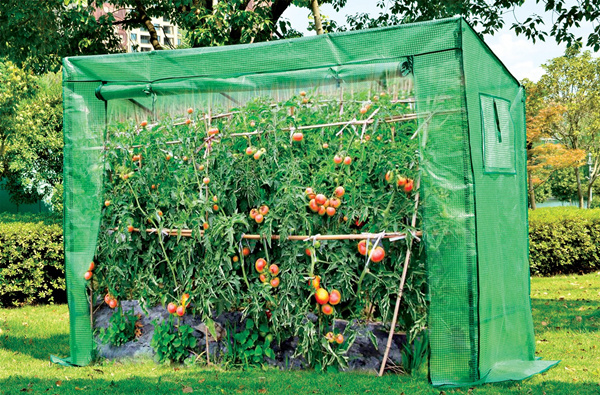 There are many different forms of mini-greenhouses, like small and low-growing tunnels, tomato greenhouses, and so on. Except, it has some extra features to help keep your plants protected from the elements and provide more shade than having regular walls. The most common way to build a mini-greenhouse outdoor or indoors is by building it out of PVC pipe and covering it with plastic sheeting or a clear PVC cover. This type of greenhouse also has ventilation openings on both sides so that air can flow through it even when it is closed up for winter or fall storage. These ventilation openings allow your plants to stay warm during cold months and cool during hot months.
Portable Greenhouses
A portable greenhouse is a type of greenhouse that is built on wheels and can be moved from place to place. You can also buy the entire greenhouse, which includes the frame, the cover, and the panels.
Tunnel Greenhouse VS Walk-in Greenhouse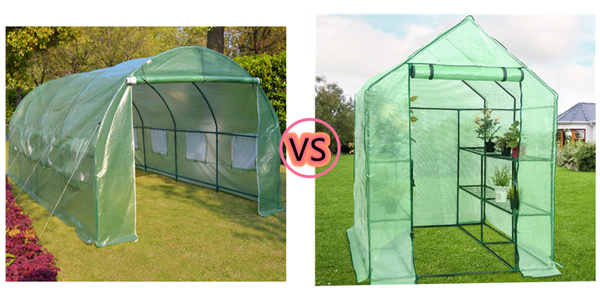 A tunnel greenhouse is basically a garden that is designed to be built into a structure. It has a long tunnel or series of rooms that are all connected together. This allows you an easy access through the tunnel, to get from one end of the garden to the other.
But a walk-in garden is a simpler type that has only one large room. It is often built into a shed or an existing structure on your property both indoor or outdoor. You can still walk through the garden to check on your plants, but you can also enter and exit through the door.
So which one is better? Well, both are great for their intended purposes. The main difference is that a tunnel greenhouse is better for people who want to grow their heavy plants in one place, while a walk-in garden is better for people who want to grow their green plants in multiple places. The tunnel greenhouse can be a great choice for people who have a large amount of space in their house, while the walk-in garden is great for people who only have a small amount of space to work with. Tunnel gardens are stronger and more durable than walk-in ones, but they can be a bit more expensive to build.
What are the Uses of Walk in a Greenhouse?
There are many uses for a walk-in greenhouse. The following are some of the most common:
Small Spaces
If you have a small lawn outdoor, this greenhouse can provide you with a way to grow fresh vegetables indoor or outdoor all year round.
Emergency Preparedness
You can use a zippered roll up door if necessary. In this way, you can set up a greenhouse to grow food in an emergency situation.
Hydroponics
Hydroponics is a method of growing plants and flowers without soil. You need to provide your own nutrient solution, but there are some systems that use a nutrient solution to feed the plants and flowers as they grow. A walk-in greenhouse is a great way to use hydroponics indoor or outdoor without having to worry about it getting wet and moldy.
12-Step Guide For Creating A Family Garden Greenhouse
Here are the twelve steps that you need to follow in the process of creating a family garden greenhouse:
Step 1: Build a greenhouse frame.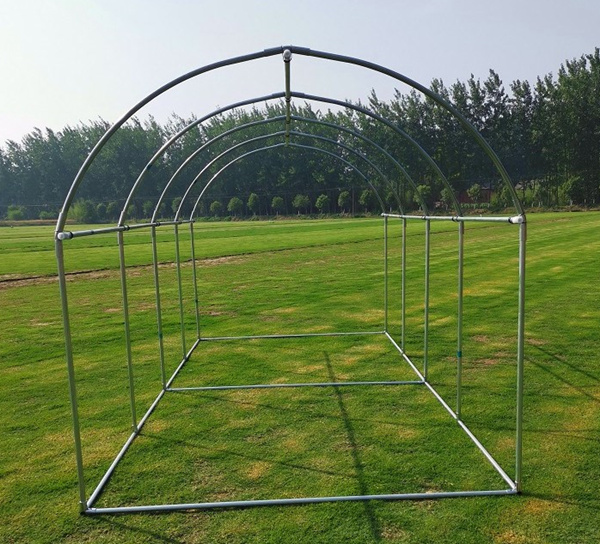 A greenhouse frame can be made from wood, plastic, steel pipe, or aluminum. A strong frame that is made from wood will require a lot of planning and preparation to make on the ground. This will also be the most expensive option, but it can be expected that you will have a very sturdy greenhouse.
A-frame made from steel or aluminum needs less planning and preparation, but it will also be much less sturdy. They are still very durable, but they will not last as long as a wooden frame.
Step 2: Build the greenhouse.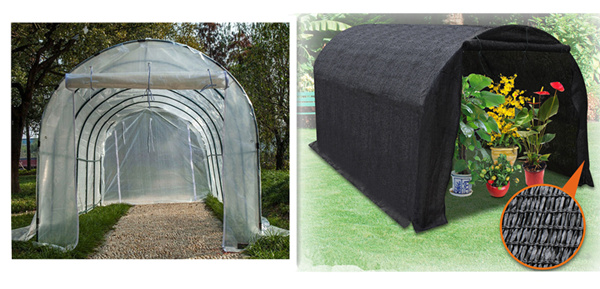 Once you have built your frame, continue to build the greenhouse.
Step 3: Install the vents.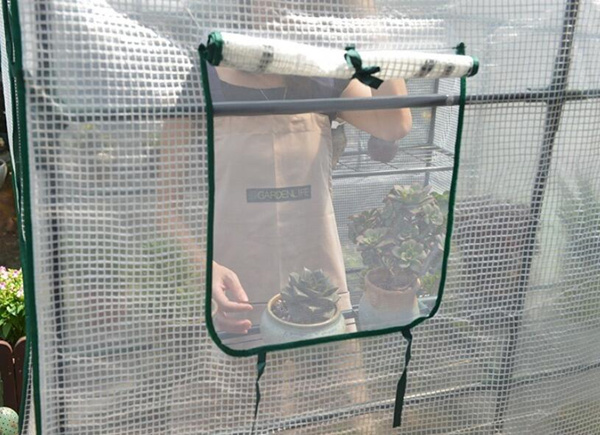 Then, begin installing vents that allow air to circulate inside the greenhouse during warmer months. These vents should be at either end or on both sides of the greenhouse so that air can flow through them in all directions.
Step 4: Install lighting and grow lights.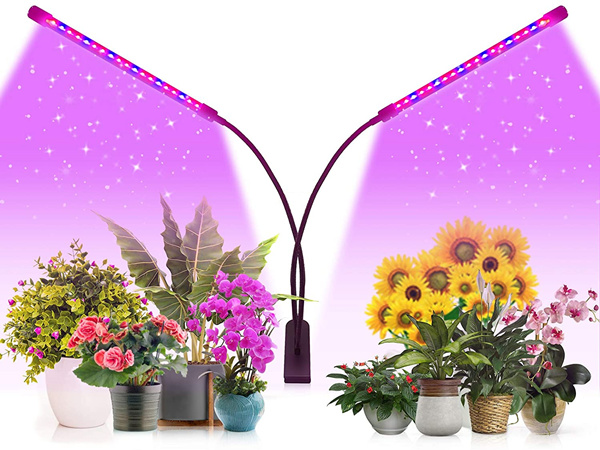 Grow lights are very important because they allow plants to stay healthy even when it is too cold outside for them to produce food for themselves. You can also use supplemental lighting inside your greenhouse if needed. Supplemental lighting allows plants to continue to live in an ideal growing environment even if there is not enough natural sunlight available.
Step 5: Install the heating and cooling system.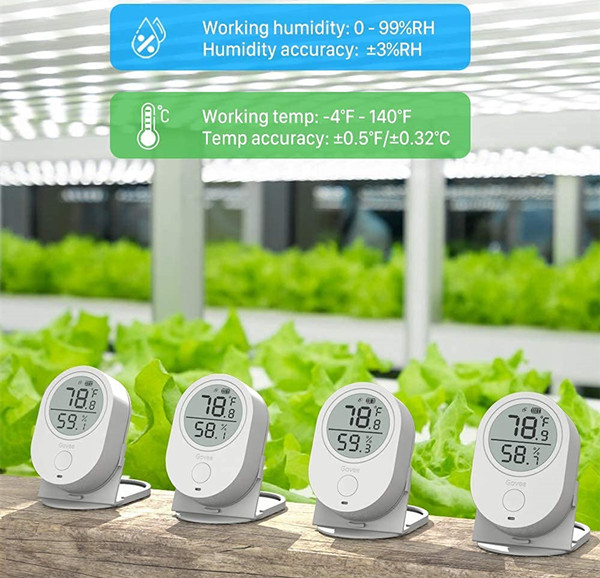 This system should allow the temperature inside the greenhouse to be regulated. So, you can keep them at a comfortable level for plants without being too hot or too cold. This system will also help maintain the correct humidity levels inside the greenhouse and keep pests away.
Step 6: Install a water supply system.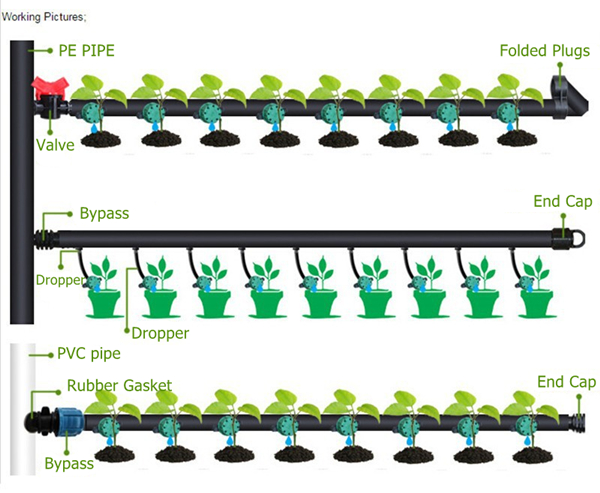 This water supply system should include drip irrigation tape, a reservoir, and any other accessories for the system to function.
Step 7: Install the soil system.
Once you have installed the water supply system, you will need to install the soil system inside your garden. This soil system should include all the growing medium that is needed for plant seeds to grow. This includes soil, sand, peat moss, and even topsoil if you choose to use it.
Step 8: Install plants and garden accessories.
Plants and garden accessories are what make a greenhouse into a full-fledged garden. Install them in the right places in order for them to be able to thrive.
Step 9: Fill in any gaps with soil.
Now, it is time to fill in any gaps that may be left between some of the items that you have chosen. This can be done by adding more soil or even topsoil if needed. It is also possible to add different types and forms of various sizes of mulch materials in order for them to help keep moisture inside the garden.
Step 10: Build a trellis system.
If you are growing tall plants like tomatoes or cucumbers inside your garden, then you need to build a trellis system. This is to make them grow tall and healthy. This trellis system should be built from wood or metal, and it should be as strong as possible. In addition, you can also build a system using wire shelves.
Step 11: Install a door and a lock.
The last step that you will need to take before you can start using your greenhouse is to install a door and a lock on the front of the garden. This will allow you to enter and exit the garden as needed without having to worry about anyone breaking in. You can also use a roll up door to prevent your children from entering the garden without your supervision.
Step 12: Maintain your greenhouse.
Make sure that you maintain it on a regular basis. This means that you will need to check on the plants regularly. You also need to clean the vents, clean the windows and doors, and maintain the soil system inside the garden.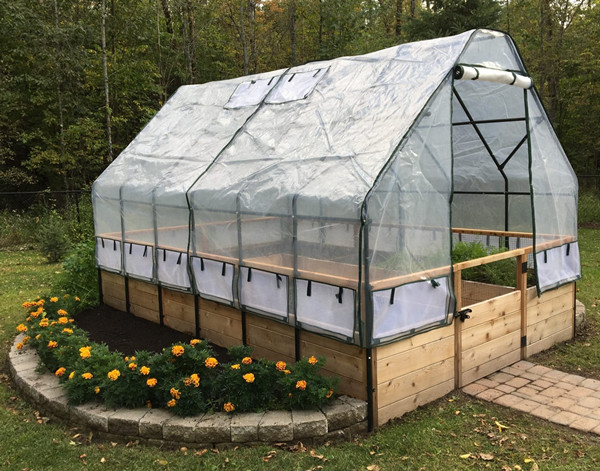 Where to Buy a Walk in Greenhouse
There are a few options to purchase a walk-in garden. You can purchase one from a greenhouse company that specializes in these types of mini gardens. You can also purchase a greenhouse from a local home improvement store. Moreover, you can even start browsing, shop, and checkout a mini garden on Amazon or eBay today. These are usually more expensive than the greenhouses that you can build yourself, but they are easier to assemble and install.
What is the HS Codes for Walk-in Greenhouses?
Some HS Code for Walk-in Greenhouse:
94069031 for prefabricated, iron or steel greenhouse
94060011 for tunnel greenhouses size 2M x 3M and horizontal split-screen greenhouse materials
Summary
A walk-in greenhouse is useful for people who want to grow plants in their house, but cannot do so because of the amount of time and money it would take to build a garden. A walk-in greenhouse is smaller than a traditional one and costs less to build.
All you need to build this mini garden is some basic construction tools and materials. You can find plans for building a walk-in greenhouse on the internet, or you can use plans that are available for free from many sources, such as your local hardware store, Amazon, or other online retailers. Our walk-in greenhouse is designed for all-weather. Use our greenhouse kit to grow plants any time!